Ultimatum to Greece: request bailout extension by Friday
Comments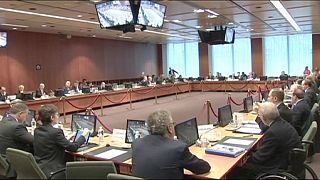 Talks between Greece and eurozone finance ministers over the country's debt have broken down.
The talks had been expected to last late into the night but they collapsed in less than four hours.
Athens rejected calls to request for a six-month extension of its current bailout package.
Greece wants to scrap that existing package and instead agree on a "bridging program" to support its finances.
The Dutch finance minister, who chaired Monday's meeting, said Athens had until Friday to request an extension to the current bailout or it will expire as planned at the end of this month.
The eurozone creditors would likely support an extension because it would buy more time for Greece to agree a lasting solution.