Armstrong to pay $10 million after losing lawsuit
Comments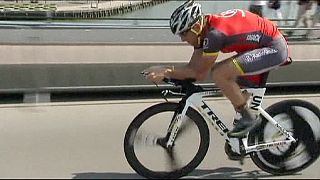 Even off the bike Lance Armstrong is making history.
On Monday the disgraced American former cyclist was ordered to pay some 10 million dollars – or 8.8 million euros – in damages to an insurance firm.
It is believed to be the largest award of sanctions against an individual in US judicial History.
In a story of swings and roundabouts Armstrong initially took the company SCA to court in 2005 after they refused to pay the winning bonuses for his then six Tour de France triumphs.
He won that case but after admitting to doping in 2013, SCA wanted their money back and then some which is what happened when he lost his lawsuit on Monday.