US aid worker and ISIL hostage Kayla Mueller confirmed dead
Comments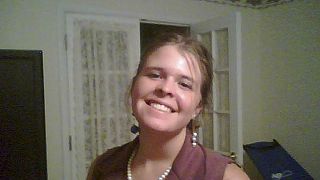 The United States has confirmed the death of aid worker and ISIL hostage Kayla Mueller. Her family say they are heartbroken.
It comes four days after the Islamist captors of the 26-year-old, seized in the northern Syrian city of Aleppo in August 2013, claimed she had been killed in a coalition airstrike by Jordanian fighter jets outside Raqqa, the capital of the extremists' self-proclaimed caliphate.
Jordan has expressed doubt about the Islamist militant group's account and US officials have said they had no evidence to support ISIL's claims although the details surrounding Kayla's death remain unclear.
Her family have released a handwritten letter they said Kayla wrote to them while in captivity. In it, she says: "I…have learned that even in prison, one can be free."
In control of wide areas of Syria and Iraq, ISIL is said to have sent Kayla's family an e-mail and photograph that confirmed her death. She was the group's last known American hostage.
Paying tribute to her, President Obama said the US would "find and bring to justice the terrorists who are responsible".
He added in a statement released by the White House: "ISIL is a hateful and abhorrent terrorist group whose actions stand in stark contrast to the spirit of people like Kayla".