It's considered Europe's most dangerous conflict since the 1991-2001 wars in the former Yugoslavia.
Pro-Russian rebels in the east of Ukraine have been fighting the country's armed forces on and off since February 2014.
Separatist leaders and the Kyiv government have met on a number of occasions in an attempt to agree on a peace plan for the region. Tentative ceasefires have been struck and quickly broken.
What provoked the clashes? And what has happened along the way? Here are a dozen key dates in the Ukraine conflict.
November 2013:
President Viktor Yanukovych, who won the presidential poll in 2010, abandons a proposed EU trade agreement. He seeks closer co-operation with Russia, sparking demonstrations in the Ukrainian capital, Kyiv. Ukraine had declared independence from the former USSR in 1991, following a nationwide referendum.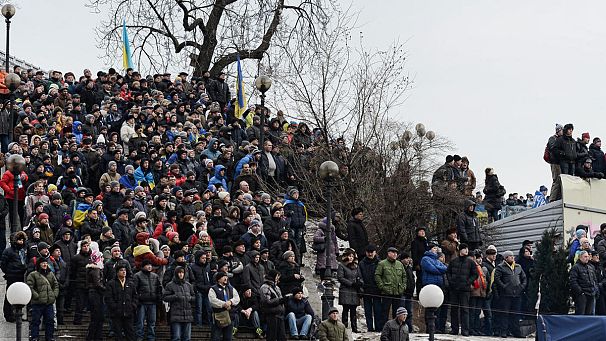 December 2013:
Protests escalate, with 800,000 people rallying in Kyiv. Russian President Vladimir Putin throws Yanukovych an economic lifeline before Christmas, offering to buy Ukraine's debt and reduce energy prices.
January 2014:
Clashes turn deadly. In late January Prime Minister Mykola Azarov resigns.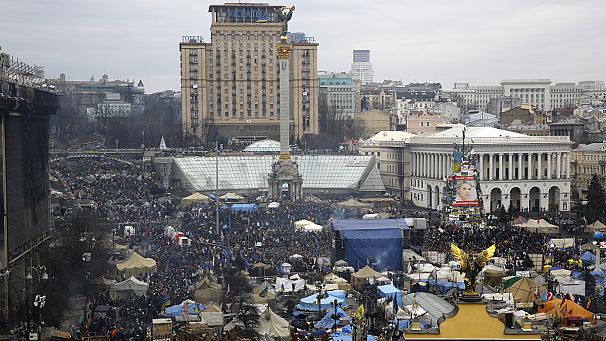 February 2014:
Protests erupt again in mid-February.On 20th, Kyiv sees its worst day of violence for decades. 88 people are killed in 48 hours.
February 2014:
On 22nd, Yanukovych disappears, later appearing on TV to denounce a coup. Parliament votes to oust the president from power and sets presidential elections for May 25.
March 2014:
Crimea, after pro-Russian gunmen seize key buildings in the region in late February, votes overwhelmingly to join Russia, it's claimed; the West dismisses the referendum as a sham. On 18th, Russian president Vladimir Putin signs a bill to absorb Crimea into the Russian Federation.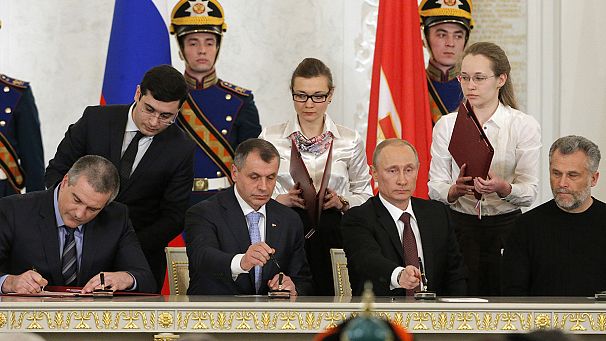 March 2014:
Annexation of Crimea prompts the US and EU to impose sanctions, including travel bans, on some of Russia's key figures. Pro-Russian protests continue in other parts of eastern Ukraine
May 2014:
On 11th, pro-Russian separatists in the eastern Ukrainian regions of Donetsk and Luhansk hold referendums. Although the international community refuses to recognise the votes, each area goes on to declare independence from Ukraine. The EU later signs an agreement
http://www.euronews.com/2014/09/16/eu-ukraine-association-agreement-sealed/ to foster closer ties with Ukraine.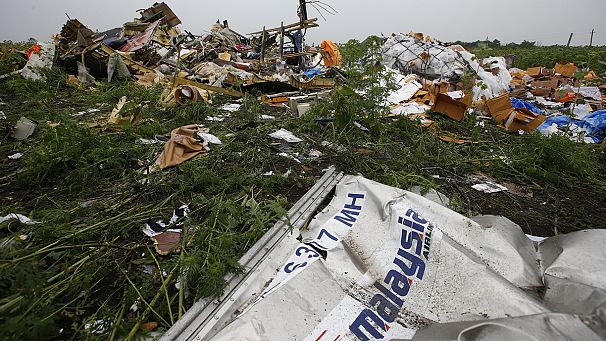 July 2014:
Malaysia Airlines flight MH17shot down over eastern Ukraine. All 298 people aboard die. The West blames pro-Russian rebels, who deny involvement.
September 2014:
Ukraine and pro-Russian rebels sign a shaky truce in the Belarus capital, Minsk, on 5th. Sporadic attacks continue over the following months. In October, pro-Western parties win Ukraine's parliamentary elections.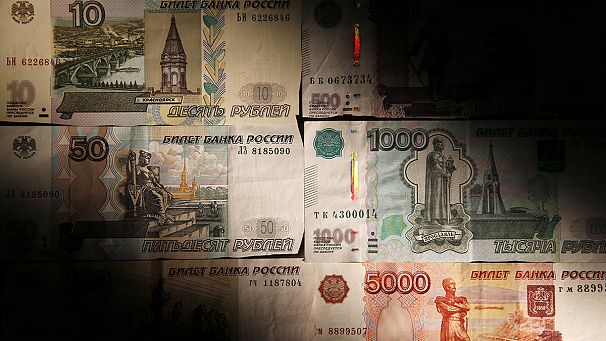 December 2014:
Rouble loses nearly half its value, mainly due to falling oil prices, but also partly because of Western sanctions over Ukraine.
February 2015:
On 11th, a fresh round of peace talks are held in Minsk. New names added to the EU's sanctions list.
On the 12th following marathon talks in the Belarussian capital, leaders from France, Germany and Russia and Ukraine broker a deal for a ceasefire to begin
However, fighting continued regardless and Ukrainian forces pulled back from the town of Debaltseva