Suspected Afghan ISIL leader killed by drone strike
Comments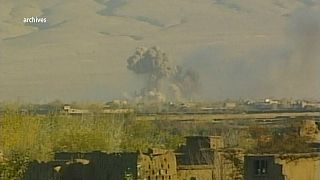 A missile-firing drone has reportedly killed one of the leaders of Islamic State militant group in Afghanistan.
The operation is said to have taken place in the violence riddled Helmand province.
According to Afghan officials, the senior militant targeted was former Guantanamo Bay detainee Mullah Abdul Rauf, a former Taliban veteran.
Helmand's police chief, Nabi Jan Mullahkhel said Rauf was travelling in a car when the drone attacked. At least five other people were killed including his brother-in-law and four Pakistanis.
Rauf is said to have been influential in Afghanistan's jihadi movement for well over a decade. Media reports last month said he had begun recruiting for ISIL, as part of a push by the group to gain traction beyond its stronghold in Iraq and Syria.
Although there is little evidence of operational ties between ISIL and the Taliban, a number of militants have pledged allegiance to ISIL, apparently drawn by its successes in the Middle East.