HSBC banking giant defends itself amid public outcry at tax evasion scandal
Comments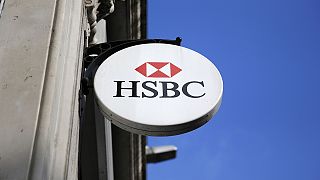 That was then and this is now.
In short, that is the message from UK-based HSBC which says it has radically transformed its practices in recent years amid media reports that the banking giant's Swiss subsidiary helped thousands of wealthy customers dodge millions of euros in tax in the past.
Revelations focus on clients worldwide, including in France whose finance minister Michel Sapin says action is already underway against suspects with a determination to ensure anyone who has cheated or helped others to do so will be punished.
Belgian authorities are also investigating, but a lawyer there argues that Swiss law doesn't make things easy.
"In Switzerland, there are two concepts: tax evasion which is not considered serious in the legal sense and tax fraud," said lawyer Sabrina Scarna.
Only in cases of tax fraud will Switzerland assist inquiries, she says, adding that Switzerland doesn't recognise tax fraud easily.
Now in the public domain, the names of celebrities, royalty and politicians are among those featured in data originally leaked in 2007 by Herve Falciani, an ex-IT employee of HSBC's Swiss arm.
And while having a Swiss bank account is not illegal and many are held for legitimate purposes, this scandal will do nothing to alter the country's reputation as an ultra-secret haven in which the world's richest can stash their cash.
Have your say