Slovakia: Referendum to further limit gay rights ruled invalid
Comments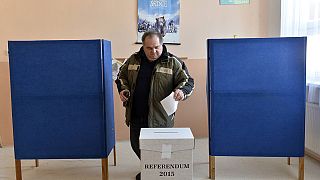 A gay rights referendum in Slovakia has been ruled invalid after it failed to attract big enough voter turnout.
Conservatives were hoping to strengthen a ban on gay marriages and child adoptions by same-sex couples. However partial results showed only 21.07 percent of voters cast their ballots.
In Slovakia, a minimum of 50 percent is necessary to validate a vote.