73-year-old Sicilian Sergio Mattarella is Italy's new president
Comments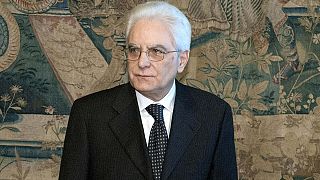 Italy's parliament has elected Sergio Mattarella of the Democratic Party as the new president of the Republic. The constitutional court judge and former minister is expected to be sworn in for a seven-year term, officially taking over from Giorgio Napolitano who resigned earlier this year.
After the vote, he said: "My first thoughts are with our citizens, their challenges and hopes."
Prime Minister Matteo Renzi, also a Democratic Party member, had chosen Mattarella as the candidate. His election shows him in firm control as he seeks to pass reforms aimed at underpinning an economic recovery in Italy, where unemployment is soaring after six years of on-off recession.
Renzi was one of the first to congratulate the 73-year-old.
"Keep up the good work, president. Long live Italy!," he tweeted after the vote.
Even Pope Francis sent a congratulatory telegram.
Mattarella is the first native of Sicily to become president. Although the role is a largely ceremonial one, he wields important powers at times of political instability when he can call elections and pick prime ministers.