Kings of Cannes: The Coen brothers will co-preside the 2015 film festival
Comments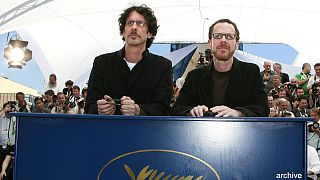 They are no strangers to Cannes.
But this year movie-making brothers Joel and Ethan Coen won't be winning prizes at the film festival. They'll be helping to decide who gets one after being named co-presidents of the jury.
It is the first time in Cannes history that two people will chair the panel judging films vying for the coveted Palme d'Or – an award the Coens themselves won in 1991 for 'Barton Fink'.
Rewarded many times, the Oscar-winning American pair were runners-up at Cannes in 2013 winning the Grand Jury Prize for 'Inside Llewyn Davis' – the tale of a struggling folk singer in early 1960s Greenwich Village,
"We look forward to returning to Cannes this year", Joel and Ethan Coen were quoted as saying in a statement from festival organisers.
"We welcome as always the opportunity to watch movies there from all over the world.
"Cannes is a festival that has been important to us since the very beginning of our career. Presiding over the Jury is a special honour, since we have never heretofore been president of anything."
Joel, 60, and Ethan, 57, will step into the shoes of last year's president Jane Campion, the New Zealand director of "The Piano".
The festival will run from May 13-24.