Greece again calls for return of Elgin Marbles
Comments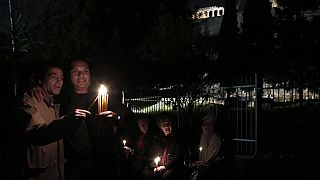 A demonstration was held outside the Acropolis Museum in Athens on Sunday to demand the return of the Parthenon Marbles, also known as the Elgin Marbles, from the British Museum in London.
The sculptures, which used to adorn the Parthenon Temple for over 2000 years, were removed in the early 19th century by the 7th Earl of Elgin, Britain's ambassador to the Ottoman Empire at the time when Greece fell under its occupation.
Greece has fought for generations to have the marbles returned and the candle lit vigil included politicians from all sides.