US eases sanctions on Cuba for trade, travel and banking
Comments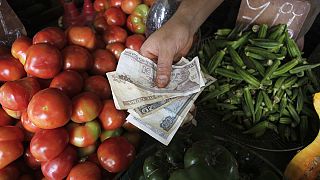 The US is rolling back decades of sanctions on Cuba starting on Friday opening up the Communist-ruled island to expanded travel, trade and financial activities.
"Today's announcement takes us one step closer to replacing out-of-date policies that were not working and puts in place a policy that helps promote political and economic freedom for the Cuban people," said U.S. Treasury Secretary Jacob Lew.
The package of rules issued by the US Treasury and Commerce Departments marks a swift move by Washington to normalise relations with Havana which many in the country have been waiting for.
Though general tourism is still forbidden, Americans will be allowed to travel to Cuba for family visits, education and religious reasons.
United Airlines said it planned to serve Cuba with flights from Houston, Newark and New Jersey.
And those who make it to the island will be allowed to bring home small numbers of Cuban cigars.
The announcement comes shortly after Cuba released political prisoners as part of the historic deal brokered in December between the old Cold War foes.
However, the news that Obama is chipping away at the 54 year old embargo is likely to meet with some criticism from the Republican-led Congress.