Poland snubs Putin over Auschwitz anniversary
Comments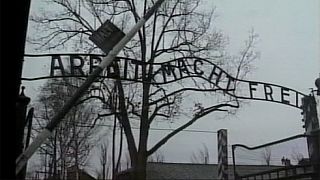 Russian President Vladimir Putin is not expected to attend Holocaust commemorations in Poland later this month as he apparently hasn't been invited.
January 27 is the 70th anniversary of the liberation of the Auschwitz-Nazi concentration camp, but relations between Moscow and Warsaw are strained over Russia's role in the Ukraine crisis.
A Russian spokesperson has said that as far as Moscow understands , there are usually no official invitations to such events, but Putin has not received a personal invitation either.
The Auschwitz concentration camp was established by the Nazis in 1940 and became the largest of the death camps. More than 1,100,000 people lost their lives there. The camp was liberated by Soviet troops on January 27 1945. On that date the United Nations established the International Holocaust Remembrance Day.