No Ebola fears for African Cup of Nations - CAF
Comments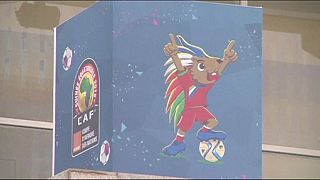 African football's governing body CAF insists the Ebola outbreak will not affect the upcoming African Cup of Nations.
Equatorial Guinea will play host to the 30th edition of the event after stepping in at the 11th hour to replace Morocco.
Morocco were stripped of the tournament after asking for it to be postponed over fears of the spread of the virus.
CAF director of communications Junior Binyam said: "I don't have any fear about Ebola outbreak disturbing the African Cup of Nations. Just for you to know we have gone through qualifiers since the month of April and we have not had any single case of Ebola related to a football game even when it comes to local football played in the host countries."
Equatorial Guinea has had no outbreaks of Ebola since it erupted in March and claimed more than 5,000 lives in West Africa.
The tournament begins on January 17 with the final taking place on February 8 in the port city of Bata.