Arson attack on German paper that printed Charlie Hebdo cartoons
Comments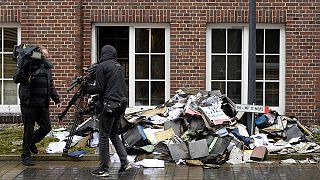 Two suspected arsonists have been arrested after attacking the building of German newspaper Hamburger Morgenpost on Sunday.
It appears no one was inside the building at the time of the attack.
It is one of many German papers which printed cartoons of the Prophet Mohammed from the satirical weekly Charlie Hebdo, though whether there is a link is still under investigation.