Germany: nurse admits killing 30 patients
Comments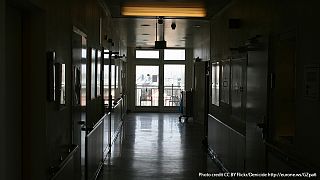 A male nurse in Germany has admitted killing around 30 patients who were critically ill or in intensive care, a psychological expert has told a court in Oldenburg in the north of the country.
The trial of the 38-year-old nurse, known as Niels H., began in September. He stands accused of the murder of three patients and the attempted murder of two others by giving an overdose of medicine while they were in intensive care. Prosecutors allege he carried out the lethal injections between 2003 and 2005 in order to show off his skills of re-animation of patients, bringing them close to death before reviving them.
According to the expert in court, the nurse has also admitted to administering overdoses to around 60 patients who went on to survive.
Niels H. has been in prison since 2008 when he was convicted and sentenced to seven and a half years for attempted murder. He had been caught by a colleague in 2005 trying to inject medicine into the heart of a patient in the Delmenhorst clinic near Oldenburg.