Supporters of Bahraini opposition leader are angered by his extended detention
Comments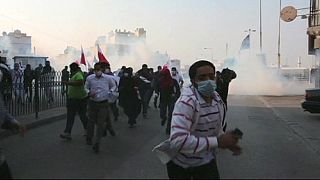 Supporters of a detained Bahraini opposition leader have once again clashed with police after it was announced that he would be held for a further 15 days.
Police fired rubber bullets and tear gas to break up around 100 protesters who had gathered outside his home near the Bahraini capital.
Sheikh Ali Salman, head of the al-Wefaq Islamic Society, was arrested on December 28 after leading a protest rally against elections in November which his party boycotted.
Washington, a close ally of Bahrain which bases its Fifth Fleet there, has already expressed deep concern over his detention.