Boston Marathon bomber trial begins with jury selection
Comments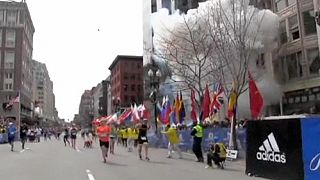 Jury selection begins on Monday (Jan.5)in the trial of the man accused of carrying out the 2013 Boston Marathon bombing.
Twenty-one-year-old Dzhokar Tsarnaev who is an ethnic Chechen could face the death penalty if convicted.
He's accused of detonating a pair of homemade bombs placed amid a crowd of thousands of spectators at the race's finish line.
Three people died in the blast and more than 260 others were wounded.
He was arrested four days after the bombing. Prosecutors say he and his 26-year-old brother Tamerlan, later shot and killed a university police officer. The brother died after a gun battle with police.