Putin orders freeze on vodka prices
Comments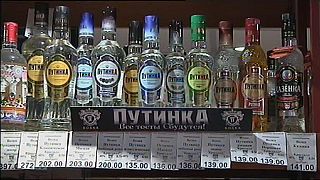 The Russian president has ordered a freeze on vodka prices amid an escalating economic crisis.
During a meeting Putin told government officials that high prices were encouraging the production of bootleg spirits which can be lethal.
According to a study by international universities, a quarter of Russian men die before they reach their mid-fifties, and their favourite tipple was partly to blame.
The government regulated minimum price of a half litre of vodka has increased by 30 percent since 2013 to 220 roubles (around 3 euros).
The country is facing the worst economic crisis since 1998 when the rouble was devalued and Russia defaulted on its debt. Next year could see Russia slide into recession with Western sanctions and the fall in oil prices denting the economy.
The announcement to cap vodka prices coincides with the release of a survey showing a growth of protest moods in the country.