US ban on gay blood donations to be changed
Comments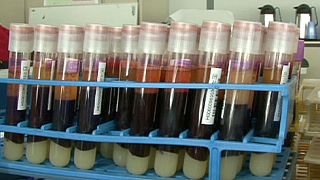 A ban on gay men donating blood in the US is to be eased.
Only men who have had sex with another man in the past year will be banned.
The Food and Drug Administration (FDA) made the announcement on Tuesday.
It brings the US into line with Great Britain and Australia who have lifted outright bans in recent years.
It is being seen as a major victory for gay civil rights, although many activists had argued for the ban to be removed entirely.