North Korea wants joint probe with US over Sony hacking scandal
Comments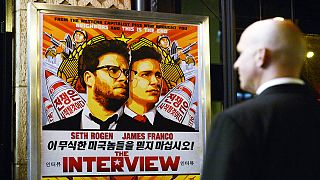 North Korea has hit back at FBI claims that it launched a cyber attack on Sony Pictures.
An announcement from KCNA state news agency labelled the accusations 'slander' and called for a joint investigation in collaboration with the United States. The statement from the foreign ministry threatened 'grave consequences' if Washington refused to comply.
Sony film 'The Interview' is at the centre of the attack. The controversial fictional comedy depicts the assassination of North Korean leader Kim Jong-un.
However, threats from anonymous hackers initially led to the film being pulled. It was a move questioned by both US President Barack Obama and Brazilian author Paulo Coelho.
Speaking from his home in Switzerland, the author said:
"You simply cannot accept people that are narrow-minded or that have a political agenda to dictate what you and I should read or watch."
He has pledged almost 82,000 euros for the rights to the film.
Sony has since announced it is still looking to release the movie, but says no company has stepped forward to offer to distribute it.