FIFA agree to release report into alleged corruption
Comments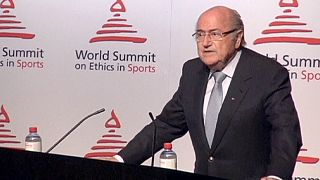 FIFA's executive committee on Friday unanimously agreed to publish the report into alleged corruption during the bidding process for the 2018 and 2022 World Cups.
Football's world governing body will release a 'legally appropriate version' of the report, which is likely to be heavily redacted to protect witnesses.
Independent ethics investigator Michael Garcia spent two years investigating claims of corruption and collusion.
His 430 page report was reduced into a 42-page summary by FIFA ethics judge Hans-Joachim Eckert.
Garcia claimed the summary was "incomplete and erroneous" and resigned on Wednesday citing a ''lack of leadership'' at Fifa.
According to Fifa the report will only be published at the conclusion of an ongoing investigation into five individuals that include Fifa vice-president Angel Maria Villar and Former executive committee member Franz Beckenbauer.