Australia police probe Sydney siege suspect motives
Comments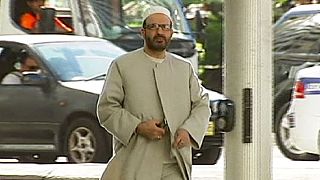 Australian police are investigating the motives of Man Haron Monis, the suspected gunman who died after the 16 hour hostage standoff.
The self-styled sheikh had a record of extremist activism but he was not on the terrorist watch list. He apparently did not belong to local Islamist groups.
Those who did know him described him as a loner.
Andrew Colvin, commissioner of the Australian federal police explained that they believed he was acting alone.
"The activities of any individual acting alone, as we believe this offender was, without prior warning or any prior knowledge makes it very difficult for police and security agencies to be able to disrupt or interdict that type of activity. Of course we need to work through the facts, we need to work through and establish everything we know before we make those judgements and that will come in the coming days and months."
A probe has also been launched into the circumstances which led to the violent end to the siege.
Police are said to have stormed the cafe after hearing shots fired around 2am.