Leaker of documents exposing secret Luxembourg tax deals charged with theft
Comments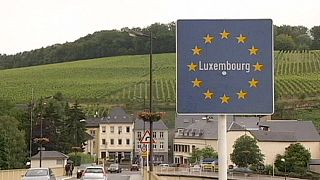 A Luxembourg court has charged the person responsible for whistleblower revelations which exposed secret tax avoidance deals between Luxembourg and hundreds of big name multinationals.
The person's identity has not been revealed but a local newspaper reported he was a French former employee of auditing firm PwC Luxembourg.
The charges are of theft and money-laundering.
The complaint was brought by PwC Luxembourg. The company has been accused of "selling tax avoidance on an industrial scale."
The "LuxLeaks" scandal exposed deals that saved some of the world's largest companies, including IKEA, Apple, and Pepsi, billions of dollars in taxes.
Jean-Claude Juncker, the new president of the European Commission, was the country's prime minister at the time. He survived a vote of no confidence over the scandal late last month.