Record deaths in 2014 as migrants try to cross the Mediterranean
Comments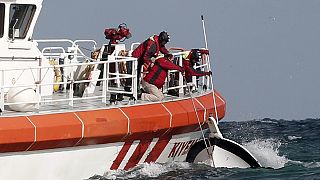 It is the deadliest route for people fleeing in search of a better life.
And this year the Mediterranean has claimed record numbers with 3,419 migrants killed in 2014 trying to make the perilous journey to Europe, many travelling in rickety, unseaworthy boats.
The stark figures come from the UN refugee agency which says that since the start of the year, over 207,000 people – increasingly Syrian and Eritrean asylum seekers – have made the crossing. That is almost three times the previous high of about 70,000 in 2011 during the Libyan civil war.
Despite the increase, the international community's response has been marred by confusion over to how to tackle the problem. And some government's main concern is keeping people out rather than helping them, the UNHCR says.
Complaining of a lack of support from its European partners, Italy has now halted a sea rescue mission, Mare Nostrum, that has saved tens of thousands of lives. A limited EU surveillance scheme will replace it.