Ombudsman: Initial report on Eulex irregularities is missing
Comments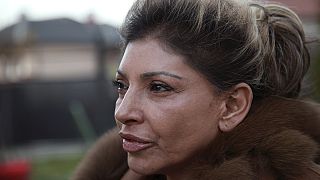 Irregularities at the EU's anti-corruption mission to Kosovo first surfaced two years ago but a report into the allegations is missing, it's been claimed.
Emily O'Reilly, the European Ombudsman, who probes 'maladministration in EU institutions', made the revelation in a report about corruption claims involving Eulex.
Eulex, given the go-ahead in 2008 to investigate corruption and strengthen the rule of law in Kosovo, has a budget of 111 million euros a year.
British prosecutor Maria Bamieh, pictured, said she had wiretapped a phone call that allegedly revealed an arrested Kosovan official claiming he had persuaded two officials to drop charges against him in return for a fee.
The new head of the Eulex mission, Gabriele Meucci, later promised Bamieh's claims would be properly investigated.
O'Reilly, in a separate probe, looked into whether Eulex and the EU's diplomatic service (European External Action Service - EEAS) had properly probed the irregularities prior to Meucci's pledge.
In a report released on December 4 she said: "Relevant allegations of irregularities with Eulex appear to have been set out first in a report that was submitted to Eulex in 2012 by a Eulex prosecutor.
"Neither Eulex nor the EEAS are in possession of this report. It is unclear what became of it."
O'Reilly added Eulex then set up an internal probe in May 2013, but failed to follow its own procedure for cases of serious irregularities. She said its policy was to put its own internal investigation unit in charge of any probe; instead it set up an ad hoc task force that reported directly to the head of the mission.
The ombudsman said the task force next appointed an external prosecutor to investigate the claims, but it is unclear the scope of the probe. In mid-2014, O'Reilly added, the process of lifting the waiver of immunity for a former Eulex staff was initiated.
Then, in November 2014, following Bamieh's claims the previous month, the EU's High Representative, Federica Mogherini, appointed a new external expert to investigate the claims.
Jean Paul Jacqué, a French law professor, will present his preliminary findings to the European Parliament in January 2015.
O'Reilly said: "The fact the 2012 report about irregularities in Eulex can no longer be located is evidently an issue of great concern in itself. The ombudsman notes, however, that the expert appointed by the EU High Representative has made it clear that he will examine in more detail the way in which Eulex responded to the reported irregularities.
"The ombudsman trusts that the question of how such an important document could disappear, and whether Eulex ever contacted its author in order to obtain another copy of the report, will be examined by the external expert when looking at possible shortcomings in the Eulex operations."
What do you think? E-mail chris.harris@euronews.com