Pakistan military says killed al-Qaeda leader wanted in U.S
Comments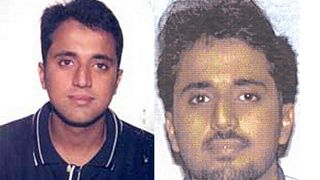 The Pakistani military said on Saturday they killed a top al-Qaeda operative wanted in the United States for planning to bomb the New York subway system.
The Federal Bureau of Investigation offered a $5 million reward for the capture of Saudi national Adnan el Shukrijuma, 39, who it said was believed to be al-Qaeda's external operations chief at one time.
Shukrijuma is the most senior al-Qaeda member ever killed by the Pakistani military.
"In an intelligence borne operation, top al-Qaeda leader Adnan el Shukrijuma was killed by (the) Pakistan Army in an early morning raid in Shinwarsak, South Waziristan today," the military statement said. The remote region borders Afghanistan.
Shukrijumah is wanted in the United States for conspiracy to use weapons of mass destruction and to commit murder in a foreign country.
"The charges reveal that the plot against New York City's subway system, uncovered in September of 2009, was directed by senior Al-Qaeda leadership in Pakistan," the FBI website said.
Reuters