China arrests ex-security chief in corruption probe
Comments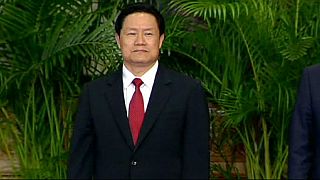 China has arrested former security chief Zhou Yongkang and expelled him from the ruling Communist party.
He is suspected of taking bribes and leaking state secrets, and is the most profile figure to be arrested in the government crackdown on corruption.
The former security tsar has not been seen in public for more than a year.
The probe into suspected graft began in July following months of rumours that he was in trouble.
According to analysts the investigation against Zhou allows the Chinese president to remove those opposed to his reforms and improve the image of the Communist Party.
It's not clear whether he will receive an open trial, as it could reveal state secrets.