Coe presents manifesto behind IAAF presidency campaign
Comments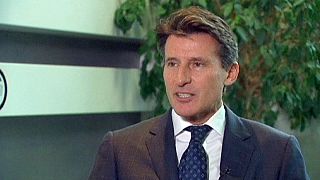 Double Olympic champion Sebastien Coe has unveiled his manifesto behind his campaign to become president of World Athletics.
As well as pledging an overhaul of the prize money and calendar structure Lord Coe has vowed to maximise commercial growth and heavily focus on youth engagement.
Coe said: "Well, I think all ports need modernising and changing. I mean, all sports should be under permanent review. This is not a crisis, this is not – don't start writing the obituary about my sport. It is in 213 countries and it is very strong, but I think we recognize, and our own internal work shows, we have got an ageing audience and we do need to engage with young people".
Coe, who successfully delivered the London 2012 Olympic Games and has been an IAAF vice-president since 2007, is expected to face opposition for Athletics' top job from former pole vault champion Sergei Bubka.
Although so far he is the only candidate to replace outgoing chief Lamine Diack.
The election is to takes place next August in Beijing.