Team Vestas Wind crew forced to abandon ship
Comments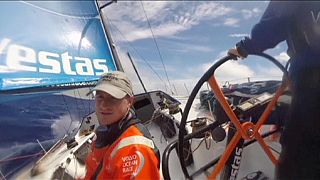 Team Vestas Wind crew were rescued in the small hours of Sunday morning after the Danish team's Volvo Ocean Race boat was grounded on a reef in the Indian Ocean.
All nine members of the team were uninjured but the rudders were broken in the collision.
The crew stayed onboard for several hours before they were transported to St. Brandon which is situated some 430 kilometres to the north-east of Mauritius.
Team Vestas Wind, the last of the seven crews to announce their participation in the race, were fifth when the boat was grounded and were fourth in the opening leg from Spain to Cape Town.