Moldovans cast their vote in elections with east-west divisions
Comments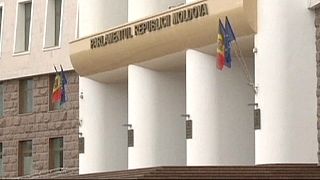 Moldovans are heading to the polls in an election which is being seen as a contest between pro-EU and pro-Russian parties.
At the moment, the three pro-Eu parties who form the coalition government have around 40 percent of the vote in opinion polls. Some analysts believe they will need to negotiate with the Communist party to hold on to their coalition.
The Communists, who have around 23 percent of the vote and were in power from 2001-2009, are widely seen as a centrist party open to both Europe and Moscow.
Dumitru Diacov, leader of the pro-European Democratic Party said: "It is of course desirable that the Communists could represent a constructive political force. So that we will have a pro-European coalition and a pro-European opposition. And then we will find different possibilities to work together."
On the eve of the vote, pro-Russian party Patria, led by a millionaire businessman who made his fortune in Russia, was banned on the grounds it received some of its funds from abroad. The move was criticised by Moscow.
The deputy leader of Patria, Ilian Casu, told euronews: "In a situation where a significant electoral player has been excluded from the race you can well imagine that the result is predetermined."
Casu is encouraging potential Patria voters to vote anyway by ticking the name of the barred party on the ballot paper.
Moldova signed an association agreement with Brussels over the summer, in a move which angered Moscow. The current Prime Minister wants Moldova to achieve full EU membership by 2020.