UK to transfer income tax and other powers to Scotland
Comments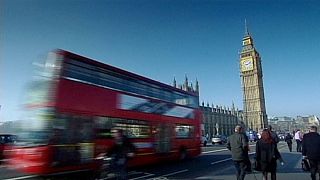 Scotland is set to be given new powers over tax and welfare in the biggest such transfer from Westminster to Edinburgh since a parliament was set up north of the border 15 years ago.
It follows a promise made by each of the three main UK parties to further devolution in return for a Scottish 'No' vote to independence.
"The Scottish parliament is going to have much more responsibility in terms of spending money but it will also have to be accountable for how it raises taxes to fund that spending and I think that is a good thing," said Prime Minister David Cameron, welcoming the proposals.
The cross-party Smith Commission said Scotland's Parliament should have the power to set its own income tax rates as well as influence over welfare spending, among other measures including control over Air Passenger Duty.
But the recommendations fall far short of demands made by the pro-independence Scottish National Party (SNP).
"Many voices in civic Scotland demanded the devolution of the welfare system, the minimum wage and control over equalities to fulfil the 
promise of substantial new powers that were so pivotal in the outcome of the referendum. I regret that these powers have not been delivered," said senior SNP lawmaker John Swinney.
Amid feelings that nationalists have been short changed, the SNP is enjoying surging popularity just weeks after its dreams of an independent Scotland were wiped out in an historic referendum defeat.