Twin suicide blasts kill at least 45 in Maiduguri, Nigeria
Comments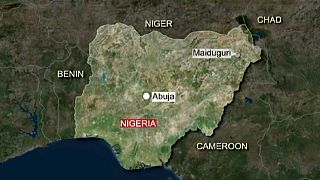 At least 45 people are reported to have been killed in twin suicide blasts in Maiduguri, northern Nigeria.
Emergency services say female bombers carried out the attacks in the capital of Borno state, which is the centre of a militant insurgency.
The explosions took place in a crowded market. Witnesses say the second girl blew herself up as people flocked to help the victims of the first blast.
No one has claimed responsibility for the attack. However, suspicion is likely to fall on violent Islamist group Boko Haram. Using female suicide bombers is a tactic the insurgency has used increasingly in Nigeria.