Rio 2016 Olympic mascots unveiled
Comments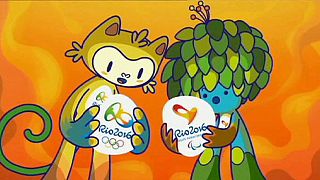 The mascots for the Rio 2016 Olympics were unveiled on Monday.
According to organizers the yellow mascot represents the animals of Brazil, while its blue Paralympics counterpart "is a fusion of plants found in Brazilian forests".
Both mascots, which were created by a São Paulo-based design agency, currently have no names.
The public can vote on one of three sets of names – Oba and Eba, Tiba Tuque and Esquindim, and Vinicius and Tom.
The results of the poll will be announced on 14 December.