Green and Noble? French city Grenoble to get rid of street advertising
Comments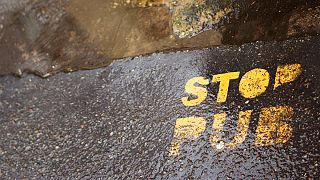 The French Alpine city of Grenoble is to do away with all commercial street advertising and plant trees in place of billboards.
The initiative was an electoral pledge of Grenoble's ecologist Mayor, Eric Piolle, who said in a statement on Sunday: "The municipality has chosen to free Grenoble's public spaces of advertising by developing spaces for public expression." He added that city authorities would not be renewing a contract with outdoor advertising corporation JCDecaux which currently manages hundreds of bus-stop advertising placements and billboards across the city.
The initiative has been hailed by Piolle as the first such plan to be carried out in a large European city.
From January, some 326 advertising spaces totalling more than 2,000 square metres will start to disappear from the view of the Grenoble's 160,000 or so inhabitants, with all vanishing by the end of May 2015. In their place will be planted around 50 new trees. The plan is also to give local cultural and social associations free space to promote their activities on smaller posters visible to both motorists and pedestrians.
A spokesman for JCDecaux lamented that the city is set to lose out to the tune of 600,000 euros in advertising revenue and will also "deprive its citizens of an informative service" as, he claims, half of advertising space is currently used by the municipality.
The mayor's office disputes the 600,000 euro figure, arguing that falling advertising revenues and increased competition generated by the internet in the last 10 years will mean that Grenoble will lose just 150,000 euros that will be offset by savings made elsewhere.
For more information, visit the Ville de Grenoble website (in French)
Credit photo CC BY Flickr/Zigazou