Portugal ex-PM Socrates spends second night in custody
Comments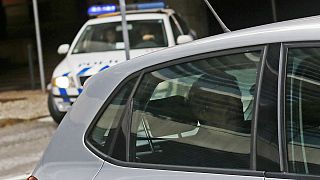 Portugal's former prime minister Jose Socrates has spent a second night in custody.
He is being held over an investigation into suspected tax fraud, corruption and money-laundering.
The former socialist premier was arrested as he arrived at Lisbon airport from Paris on Friday night.
He was brought before a criminal judge and his apartment was searched on Saturday. The prosecutor's office said that the search was part of the investigation into suspicious banking operations and transfers, but no further details were given.
It is not known whether the investigation is linked to his time in office from 2005-2011.
The news comes at a bad time for his centre-left party, who are leading in opinion polls ahead of elections scheduled for next year.