Watch: Drone reveals scale of destruction at Donetsk Airport
Comments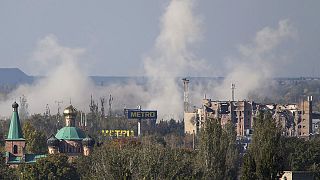 A drone has shed light on the scale of destruction of a key battleground in eastern Ukraine.
The surveillance device shows much of Donetsk Airport – a key flashpoint in the fighting between government forces and pro-Russian rebels – to be flattened.
Reports claimed rebel forces launched a fresh bid in September – despite a ceasefire – to capture the government-held airport, one of few public areas still under Kyiv's control in Donetsk.
It comes after the United Nations said the death toll had increased in recent weeks, despite the truce agreed on September 5.
It said 4,300 had died in the conflict.