Europe's huge minimum wage disparities
Comments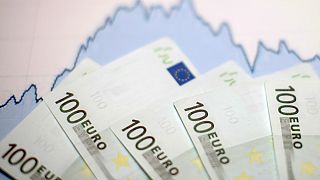 Minimum wages in the European Union remain vastly different with a marked East-West disparity, according to latest figures.
Bulgaria has the lowest minimum wages in the union, with a gross minimum monthly wage of 174 euros, while neigbouring Romania is just above with 205 euros,
The data, released by European statistics agency Eurostat, shows Croatia, the latest country to join the EU, has a minimum wage of 398 euros-a-month.
There is little middle ground in terms of minimum wages in Europe, with no countries between Slovenia (789 euros) and the UK (1,301 euros).
Far from a surprise, Luxembourg tops the EU with 1,921 euros.
Seven EU countries don't have a minimum wage: Denmark, Germany, Italy, Cyprus, Austria, Finland and Sweden.
However, Germany's cabinet agreed in April to a new national minimum wage of €8.50 per hour, the first time it has been introduced on a countrywide basis.
Angela Merkel's conversative Christian Democrats approved the change as part of a power-sharing deal with the Social Democrats, the SPD. The measure will be phased in from 2015 and fully in place by 2017, with some exceptions.
Price level differences taken into account
To ease comparisons, Eurostat applied purchasing power parities to the ranking to take into account varying price levels throughout the EU. "As might be expected, adjusting for differences in price levels reduces the variation between countries," the agency writes.
"This adjustment for price levels has the effect of partly smoothing the distinct breaks between the three different groups of countries that were identified when ranked in euro terms. The disparities in minimum wage rates between the EU Member States were reduced from a ratio of 1:11 in euro terms to a ratio of 1:5 in PPS terms."
Across the EU Member States, monthly minimum wages ranged from 354 PPS in Romania to 1 559 PPS in Luxembourg, according to Eurostat.
Towards a EU minimum wage?
European Commission President Jean-Claude Juncker said this summer he would work towards the introduction of a minimum social wage in each member state, Reuters reports.
Addressing the European Parliament before a vote to confirm his appointment on July 15, Juncker said: "All countries in the European Union, we set in place a minimum social wage, a minimum income, a guaranteed minimum income."
He has previously said he favours each EU country setting a minimum wage as a proportion of its own median income.