Scotland will go to the polls on Thursday, September 18, to vote on whether to become an independent country.
It has been in union with England since 1707 but Scottish nationalism has been growing in force over the last few decades.
FACTS
AND
FIGURES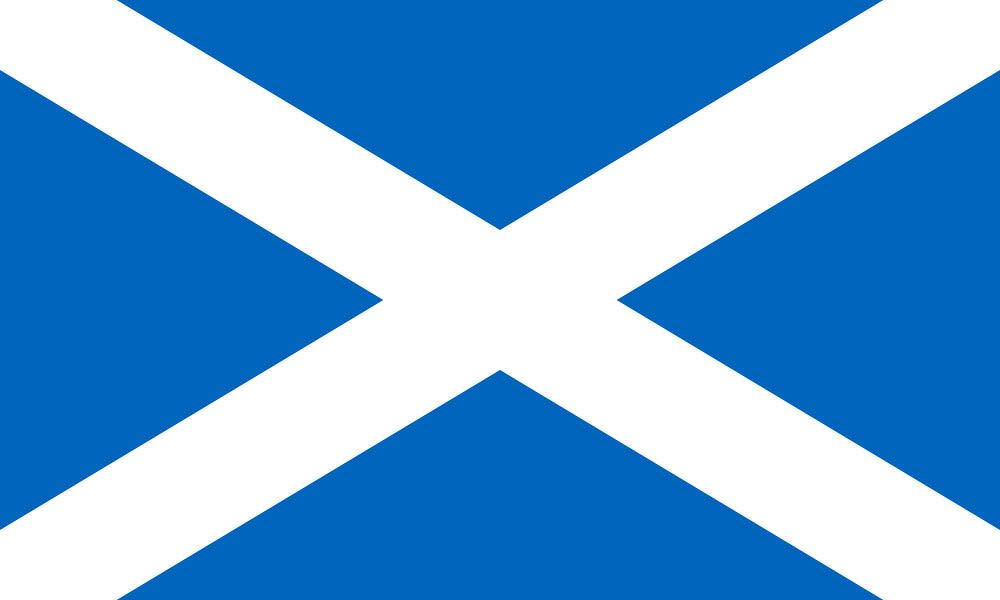 England figures, if applicable, in brackets
BASIC


* Capital Edinburgh
* Biggest city Glasgow
* Population 5.2m
* Total area 78,772 sq km
* Population density 67.2 /sq km


ECONOMY


* Currency Pound sterling
*

GVA

per head 20,013

GBP

* Labour force 2.49m (2010)
* Unemployment 6.4%
(6.8%)
* Top exports Food and drink (including whiskey); Chemicals; Business services; Electrical and instrument engineering; Mechanical engineering
* Top export destinations

USA

; Netherlands; France; Germany; Belgium
* Employment rate 73.5% (72.9%)
* Public sector spending (per head) 10,152

GBP

(8,529

GBP

)
* Disposable household income (per head) 16,267 (17,066)


RANDOM


* Scotland vs

USA

There are more people in north America claiming Scottish ancestry than there are Scottish people in Scotland.


* Hard to stomach? One of Scotland's best-known dishes is haggis, Scottish sausage consisting of sheep's stomach stuffed with diced sheep's liver, lungs and heart, oatmeal, onion and seasoning


* Red alert Scotland has the highest proportion of people with red hair in the world (13%)


Scotland voted for devolution in 1997. It means Edinburgh has power over matters such as education, health and law and order.
But London retains controls over laws around immigration, social security, defence and foreign policy.
The Scottish electorate will be asked the yes/no question: should Scotland be an independent country?
There was 4.12 million adults elibile to vote in the referendum, as of March this year. On top of that, it will be open to around 100,000 16 and 17 year olds.

WHO'S WHO?

Yes Scotland is an amalgamation of the Scottish National Party (SNP), the Scottish Green Party and the Scottish Socialist Party. Its initial funding came from two lottery winners, Colin and Christine Weir, as well as the SNP.

Better Together is an alliance of the UK's established political parties – the Scottish branch of the Conservatives, Labour and the Lib Dems. The pro-union group received 1.1m GBP after it launched, including £500,000 from Ian Taylor, an oil trader with a major stake in the Harris Tweed industry.
Those are the two official campaigns. Others campaign groups include Labour for Independence and Let's Stay Together, which is backed by a host of celebrities and seeks to give a voice to those outside of Scotland.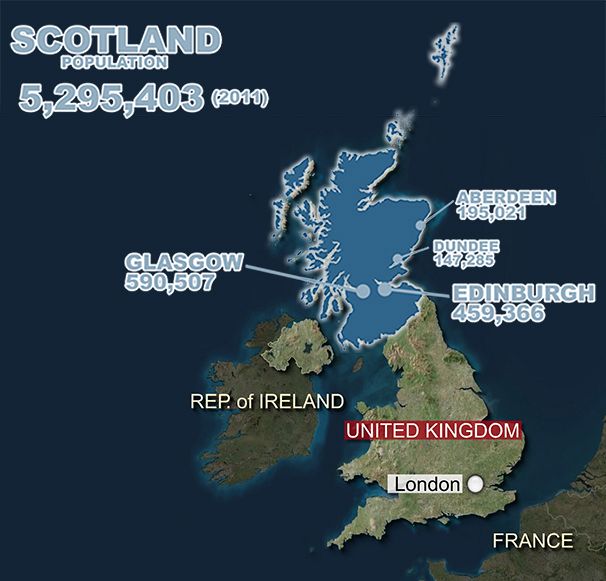 TALKINGPOINTS
What would happen to Scottish nationalism in the event of a 'no vote'?
A 'no' vote in the referendum would not represent a final victory over Scottish nationalism, according to Emran Mian, director of Social Market Foundation.
He says in a blog post : "If Westminster politicians think that a No vote in the referendum is a final victory, then they are in for a rude surprise. The SNP will regroup after the result and the new tax powers already coming to the Scottish Parliament in 2015 – plus the promise of more – will give it the means to do that quickly."
Why do Tories want to block independence when it is likely to strengthen their grip on power?
The Conservative Party has just one MP north of the border – therefore if Scotland became independent it is likely the Tories' grip on power in Westminster would be strengthened.
It's been claimed some in the party share this view, but David Cameron's message on September 10 could not have been clearer.
"I care far more about my country than I do about my party.
"I care hugely about this extraordinary country, this United Kingdom that we've built together.
"I would be heartbroken if this family of nations that we've put together – and we've done such amazing things together – if this family of nations was torn apart."
My message to the Scottish people is simple: 'We want you to stay.' Please read and share this article with friends: https://t.co/LlDNPw238e

— David Cameron (@David_Cameron) 10 Septembre 2014
Should Scottish people living abroad be allowed to vote?
The referendum is open to British and European Union citizens resident in Scotland. It's even been opened up to 16 and 17 year olds.
But those born in the country, and now living abroad, such as James Bond star Sean Connery, have been excluded.
Scotland football manager Gordon Strachan, novelist Irvine Welsh and comedian Billy Connolly are among around 800,000 Scots living abroad.
WHO IS GOING TO WIN?
Alex Salmond and the Yes Scotland campaign had looked to be heading for defeat six months ago. But, according to pollsters You Gov, the No Campaign's lead was reduced to 14 points by early August. Then, on Saturday, September 6, a fresh poll emerged giving the Yes Campaign a narrow lead for the first time
Latest YouGov #IndyRef poll for the Sunday Times: YES 51% (+4), NO 49% (-4) – http://t.co/Byl40sBuiSpic.twitter.com/6wR4h0nD9X

— YouGov (@YouGov) September 6, 2014
THEBEST OF SOCIALMEDIA
VIDEOS
Celebrities explain why they are backing the campaign to keep the UK together.
The Proclaimers with their pro-independence track Cap in Hand.
Scottish actress and comedian Elaine C Smith on the referendum.
TWEETS
#ScotlandDecides Ruth Davidson says if you're under 56 then you never voted for EU.Well I'm under 307 years old and I've never voted for UK

— Jim Cowin (@JimCowin) September 2, 2014
Did Lord George Robertson really just describe Scotland as a 'minor entity in North Britain'? #Scotland2014#indyref

— Nicola Sturgeon (@NicolaSturgeon) September 4, 2014
If #Scotland votes for independence next week, the Union Jack might look like this pic.twitter.com/c6z7ovV0uZ v EerikNKross</a></p>&mdash; Nikolaus von Twickel (niktwick) September 7, 2014
If Scotland gets a Yes vote I'm going round all the Aldi stores and spray painting a ' Y ' in front of their shop name. #ScotlandDecides

— Rob Kane (@JustRobKane) September 7, 2014