Her fans have waited more than three decades to get the chance to see her live in concert, and last night the top-selling British performer Kate Bush stunned them with the launch of a series of comeback shows in London.
It was a performance that began in a simple and classic way, with a couple of songs under ordinary lighting, but then suddenly it switched to something theatrical, almost like an elaborate musical.
With complex lighting and video effects, Bush devoted a large segment of the show to a multi-song narrative, "The Ninth Wave", about a woman who drowns at sea. There were long standing ovations throughout the performance and up to ten minutes of applause and cheering at the end.
The comeback gigs are at London's Eventim Apollo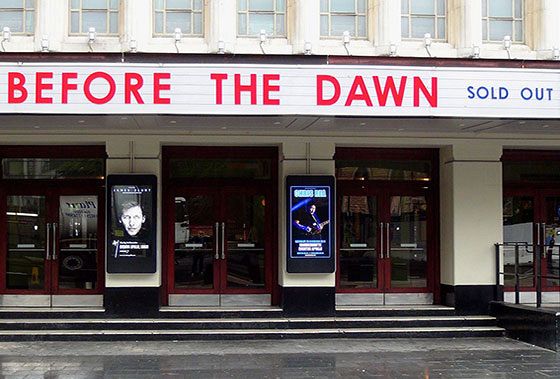 Fans have come from all around the world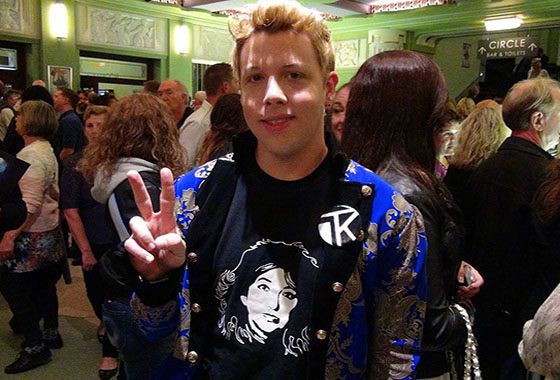 Tickets sold out minutes after going on sale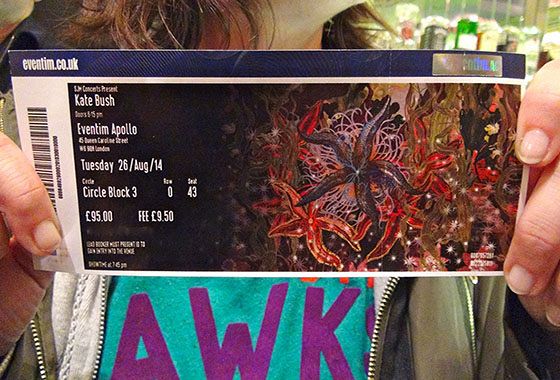 Fans never dreamed they would see Kate Bush perform again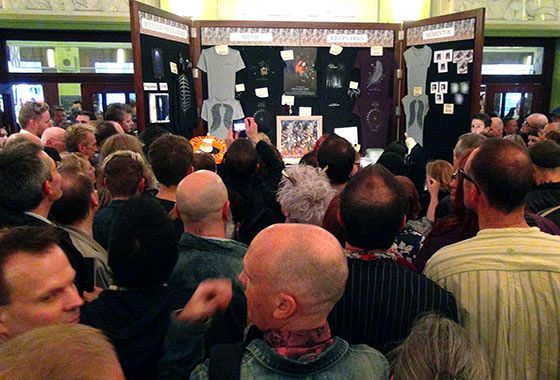 A total of 22 concerts are being held in London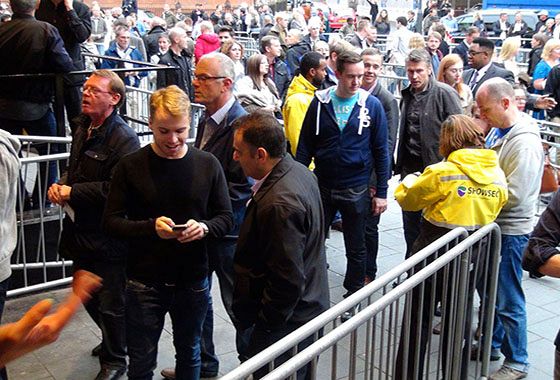 The inimitable singer-songwriter, who first topped the charts back in 1978 with her debut single "Wuthering Heights", surprised the music world earlier this year by announcing a total of 22 gigs at the Eventim Apollo venue. Tickets sold out just minutes after going on sale.
Appearing on stage barefooted, Bush spoke only briefly, thanking her fans for their "warm and positive response". She also thanked her lighting designer and her teenage son Bertie, who was one of the back-up vocalists, a dancer and an actor in some of the dramatised scenes.
Hammersmith, 15 minutes before Kate Bush comes on . Mood: Christmas like hysteria.

— Caitlin Moran (@caitlinmoran) August 26, 2014
In the official concert programme, the singer confides: "Without my son, Bertie, this would never have happened. Without his encouragement and enthusiasm, particularly in the early stages when I was very frightened to commit to pushing the 'go' button, I'm sure I would have backed out."
The 56-year-old went on tour only once, in 1979, after her initial international success, and she never returned to the stage for a live concert. There were a couple of cameo appearances and a total of 10 studio albums over the years, but never the show that so many fans had hoped for.
Kate Bush: great voice, one of best lightshows I've ever seen at a rock gig. Bold song choice. Impressed #KateBushhttps://t.co/LI6l6A0sh5

— Mark Beech (@Mark_Beech) August 26, 2014
Some say Bush had been deeply affected by the accidental death of her lighting director during her first series of shows; others say the pressure of live performing had been too much for her. She also gave birth to her son, and there was speculation that she was not keen on letting tours or performances overshadow motherhood. The opening night of her "Before the Dawn" concerts began with the song "Lily", from the 1993 album The Red Shoes. She did not sing anything from her first four albums – including neither the popular hits "Wuthering Heights" nor "Babooshka" – and the second half of the show was based on another multi-song narrative, "A Sky of Honey", from her 2005 double album "Aerial".
Kate Bush fans must be gutted. They thought they were seeing the most amazing show in the land tonight. MK Dons 4 – Man Utd 0

— Billy Bragg (@billybragg) August 26, 2014
Some of the songs that got the fans on their feet were "Running up that Hill", "Hounds of Love", "King of the Mountain" and "Cloudbusting". She only played one song from her most recent 2011 album "50 words for Snow".
Before the show kicked off Bush urged her fans not to use telephones or cameras during the performances, and her plea seems to have paid off; on the whole the public refrained from holding up their mobile phones, which is a problem nowadays at most concert venues.
Bush earlier said on her website: "We have purposefully chosen an intimate theatre setting rather than a large venue or stadium. It would mean a great deal to me if you would please refrain from taking photos or filming during the shows.
"I very much want to have contact with you as an audience, not with iphones, ipads or cameras. I know it's a lot to ask but it would allow us to all share in the experience together."
The comeback concerts run until October 1.