Northern Lights: watch live online Aurora Borealis footage for free
Comments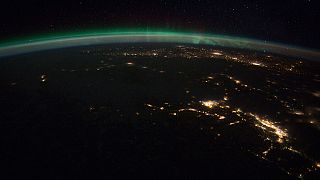 Tourists pay thousands of euros for a front row seat at one of nature's most incredible spectacles – the Northern Lights.
But from Saturday, August 23, web viewers will be able to watch them for free, conditions permitting.
A scientific-cultural expedition will broadcast online footage (see below) from Greenland and Iceland, between August 23-28.
The Northern Lights are collisions between electrically-charged particles from the sun that have entered the Earth's atmosphere. The lights are spotted above the magnetic poles of the northern and southern hemispheres.
GLORIA (Global Robotic Telescopes Intelligent Array) say there will be daily broadcasts from 3 to 3.30am CEST (Central European Summer Time) from 23-25 August and 1.30am to 2am between August 26-28.
There will also be time lapse images on live.gloria-project.eu
It is a joint project between GLORIA, the first free and open- access network of robotic telescopes in the world, and Shelios, a not-for-profit organisation that seeks to promote and disseminate scientific expeditions.
Watch: earlier footage of the Northern Lights