Changing education for a changing world
Comments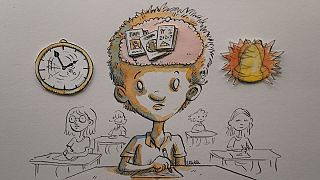 Take a crystal ball and look into the future of education. What do you think you might see, what changes will be needed in our current system to prepare students for the modern world?
One of the key words educators often use is "innovation". We report from the prestigious WYSS Institute in Boston where innovation is at the forefront of much of their work as they aim to revolutionise healthcare in the 21st century.
Sir Kenneth Robinson is an English author and considered to be one of today's most prominent voices on education. In an exclusive interview with Learning World he outlined his thinking on how schools of the future could change to develop students' talents.
Could colleges in the future follow the example of one in Paris? In School 42 there is no timetable and no classes and it is open to anyone between the ages of 18 and 30 whether or not they have any qualifications.