Social Airways: social platform makes your flights more interesting
Comments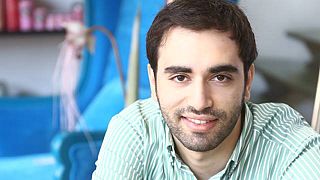 Social Airways is a social flight search engine that connects people who are on the same flight, assisting travellers in finding a useful method of utilising their flight time constructively, providing options that will be social and pleasant.
The man behind the search engine is Stylianos Lambrou, a 24 year-old Greek-Cypriot who found himself travelling eight times per year between London and Larnaca.
He is the founder and CEO of Social Airways but before this he creates two more websites. Heart Cyprus and VillageXpress.
Lambrou said in an interview: "I believe networking will determine your net worth as an individual or a professional. We should never miss a chance to meet someone important. I personally wanted a booking experience which was more personalised, social and pleasurable. So I decided I should build one."
This social flying platform facilitates collaboration and provides travellers with social networking tools and features to make arrangements with other travellers:
- To sit together during their flight – Meet for a coffee at the airport – Arrange a lesson during the flight – Exchange ideas, books, games and movies – Share a ride/taxi home – Connect with people attending the same event/festival/conference – Share accommodation …and much more.
Stylianos says that the future of travel and tourism is about developing instant and personalised services.
"For airlines, destinations and tourism companies, what matters is focused on how they can offer a more personal and customised travel experience with relevant information for their customers. Social networking, mobile and consumer technology are changing traveller behaviour and expectations. The travel industry is being challenged to keep up with the latest advancements, pressurising cost optimisation and travel performance enhancement while increasing the focus on how technology can better meet travellers' needs. We offer airlines a web service integrated with our system which will revolutionise their own booking platforms. A few days ago we got our first international airline on board."
So this is your chance. Get socialised at Social Airways and find your next flying partner!