Star Wars Day celebrated in front of Rome's Colosseum
Comments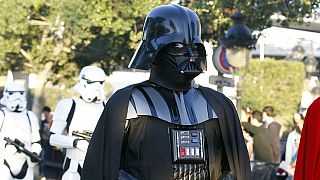 The 4th of May was celebrated by numerous fans of the famous movie Star Wars, who gathered in front of Rome's Colosseum wearing costumes of their beloved characters.
Actually, there is no such official Star Wars Day. But "May the 4th" became the unofficial one because it sounds like "May the force be with you", a well-known line from the movie, released in 1977.
Britain's former prime minister Margaret Thatcher is probably the only politician that Star Wars fans have to thank for this unique tradition. Thatcher was elected on May 4th 1979. The next day, London's Evening News headline, stated: "May the Fourth be with you, Maggie. Congratulations".
Years after, the phrase became a hit. On 2011, the Toronto Underground Cinema in Canada organised the first ever celebration of May the 4th with a costume contest as well as a film festival.
From then on, May the 4th became, unofficially, Star Wars Day.
Below is some footage of 2014's May the 4th celebrations in Rome: