Halal vaccines "to be ready in three years"
Comments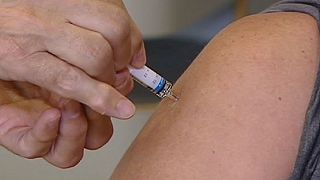 The world's first halal vaccines, currently being developed by Saudi Arabia and Malaysia, are expected to be ready in three years, reported the Malaysian news agency Bernama.
An unnamed Saudi corporation is reportedly ready to invest $100 million (72.1 million euros) in collaboration with the Malaysian Industry Development Corporation (HDC) to develop vaccines meant for treating meningitis, hepatitis and meningococcal. Existing vaccines for the three diseases are currently pork-based; pork is forbidden in Islam. The need for meningitis vaccines in particularly is therefore a pressing one, since it is required for those who head to Mecca for the annual Muslim pilgrimage (Hajj).
Local and international health scientists, in coordination with Shariah experts, will be producing the alternative vaccines from animal extracts slaughtered according to Islamic teachings.
"The halal vaccines will help alleviate fears and doubts among Muslims on the integrity of the products," said the Malaysian minister of international trade and industry.
HDC, established in 2006 to coordinate the overall development of the halal industry, will be working with the Saudi company to set up a production facility for the development of the vaccines at the Enstek Halal Park, Malaysia.
"Pork-free vaccines will be in high demand, not only among Muslims but also non-Muslims. People will go for the alternative once they know about it. After developing these three vaccines, we will continue to produce others," said Datuk Seri Jamil Bidin, HDC Chief Executive Officer.
The announcement of a three-year timeframe for the halal vaccines was made by the Malaysian trade and industry minister Datuk Seri Mustapa Mohamed on the opening day of the World Halal Week 2014 (WHW 2014) currently taking place in Kuala Lumpur.
WHW 2014, a Malaysian initiative, runs from April 9 to April 12 and aims to bring together business corporations to negotiate and promote halal production programs around the world.
This year's WHW has expanded to six halls with 620 booths, an increase of approximately 19.7 per cent in comparison with 2013, according to Bernama.