Al-Qaeda behind deadly attack on Yemeni army base
Comments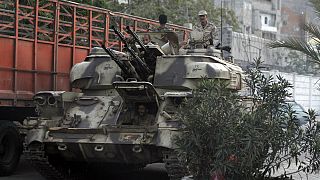 Al Qaeda in the Arabian Peninsula (AQAP), Al Qaeda's affiliate in the region, has claimed responsibility for Wednesday's deadly attack on a Yemeni military headquarters in the southern province of Aden, according to the monitoring service SITE Intelligence Group.
AQAP's fighters reportedly fired rocket-propelled grenades and launched a car bomb at the gates of the army base on April 2, setting off an exchange of fire with the security forces which left ten of the assailants and six soldiers dead.
Local media reported that five civilians were also injured in the attack and that one 10-year-old boy had died from shrapnel injuries after a shell missed its target during the subsequent clash between the army and militants.
The US-based monitoring service, SITE, which analyses extremist organisations' networks and propaganda on the Internet, said AQAP claimed the attack in an online message. AQAP apparently announced the assault was part of its campaign to "target the joint operation rooms that manage the US drones in the country".
Yemen, a clan-driven country struck by two civil wars, has plunged into political turmoil again following the resignation of President Ali Abdullah Saleh in 2012. Although active for years, Islamist extremists used the resignation of President Saleh to step up their armed campaigns against government installations, taking advantage of the weak interim government and its inability to restore order in the country.