International Court of Justice judges revoke Japan's whaling permit
Comments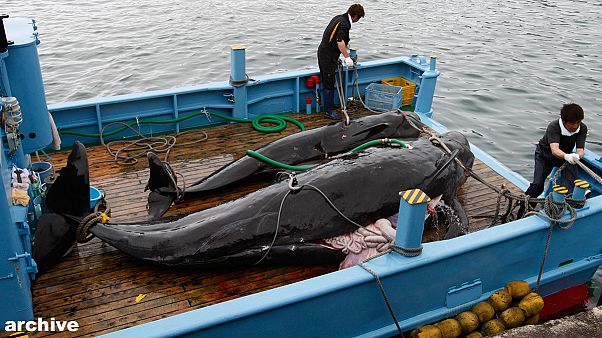 Japan's whaling programme in seas near Antarctica is not for scientific purposes, judges at the U.N.'s highest court ruled on Monday, agreeing with Australia that Tokyo should revoke permits to catch and kill whales for research purposes.
Australia, which brought the case before the International Court of Justice in The Hague in 2010, had argued that Japan's assertion that it was carrying out scientific research was a figleaf to justify what was in fact pure commercial whaling.
"In light of the fact the JARPA II (resaerch programme) has been going on since 2005, and has involved the killiing of about 3,600 minke whales, the scientific output to date appears limited," said presiding judge Peter Tomka of Slovakia.
(Reuters)