How do Hungary's elections work?
Comments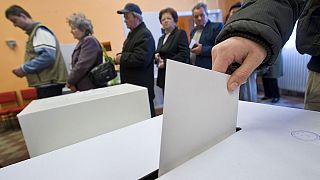 The Hungarian parliamentary elections in 2014 are the first to be held under the new electoral law, passed in December 2011. There are two main changes: there will be only one round of voting instead of two previously, while the number of MPs has been reduced to 199 from 386.
106 seats will be obtained in single-member constituencies ('first past the post') and the remaining 93 seats will be allocated by proportional representation from national lists. Another important change is that turnout does not need to be higher than 50 percent for the elections to be considered valid.
Who can be a candidate?
Every Hungarian citizen can be a candidate for parliament as long as they are over 18 and manage to collect at least 500 nominations from constituents. In single-member constituencies candidates can run as independents or as party candidates. Two or more parties can have a common candidate, but an individual may only stand for election in one constituency.
National lists can be published by parties or by what are known as 'national minority local governments', or groups of ethnic minorites such as Slovaks, Germans and Roma. To qualify for a national list, parties must have candidates standing in at least nine out of Hungary's 19 counties, as well as in the capital and in at least 27 single-member constituencies.
Some 63 parties have been registered, but only 18 of them have been able to set up a national list. The National Election Council registered 13 lists of national minorities.
Who can vote and for whom?
People who have permanent residence in Hungary can vote for one candidate of the single-member constituency and for one party list. Members of national minorities (Germans, Slovaks, Roma etc.) vote for a single-member constituency candidate as well as for a minority list instead of a party list.
People who don't have residence in Hungary but are entitled to vote (e.g. Hungarian citizens living abroad) can only vote for a party list, not for single-member constituency candidate.
Changes of constituencies
According to the new electoral system there are an average of 76,000 constituents in a single-member constituency. With the reduction in the number of constituencies, the number of electoral districts in Budapest has been reduced from 32 to 18. Nograd county (northern Hungary) has the fewest constituencies: the county is divided into two districts as opposed to four in previous elections.
How do we get the results?
In the single-member constituencies the seat is awarded to the candidate who wins the most valid votes. There is no need for an absolute majority of votes to win the seat.
The distribution of the 93 seats awarded according to proportional representation is calculated by the D'Hondt method. Parties or national minorities which don't get five percent of the vote for their lists will not be represented in the parliament. If two parties set up a common list, this threshold is raised to 10 percent and in case of three parties to 15 percent.
The votes cast for candidates who did not win a seat in their constituency but whose party's list obtained the five percent threshold to enter parliament, are considered as "fragment votes". They will be taken into account in the national lists. In the case of independent candidates, there is no fragment vote.
From the national lists seats can be obtained from the proportion of votes cast for party lists or minority lists and of the "fragment votes". (Mandates are calculated by the addition of party list and fragment votes, divided by the so called d'Hondt matrix.) National minorities that did not pass the threshold necessary to win a seat can send to the parliament an 'ombudsman of national minorities'. In this case the first candidate on their list will be the ombudsman.
To read more:http://www.valasztasirendszer.hu/wp-content/uploads/PC_ElectoralSystem_120106.pdf