Germany's Siemens and France's Alstom in Brazil corruption probe
Comments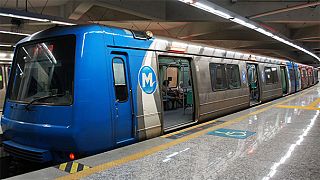 Two major European firms are among 18 being probed in Brazil over allegations of corruption and price-fixing, it's emerged.
German conglomerate Siemens and French multinational Alstom are accused of being part of a cartel to fix prices, says Brazil's Administrative Council for Economic Defence (CADE).
Alstom is reported to be "taking the allegations very seriously" but will wait until it has seen all the evidence before it makes a full statement.
Siemens, in a statement seen by the Associated Press news agency, said it was collaborating with investigators and that it had "zero tolerance for any kind of illegal conduct".
CADE said in a statement: "CADE has established administrative proceedings to investigate alleged cartel conduct in procurement of trains and subways made between at least 1998 and 2013.
"The evidence gathered during the search and seizure operation conducted by CADE last July showed that the alleged cartel would have acted in 15 projects."
These projects totalled around 2.92-billion euros and were based in, among other locations, Sao Paulo and Rio de Janeiro.
The statement added: "The cartel participants would split bids between them and the competition in simulated competitions, through, for example, the combination of the previous values of commercial proposals."