Irish toddler's lucky escape after he was found wandering the streets at 2am
Comments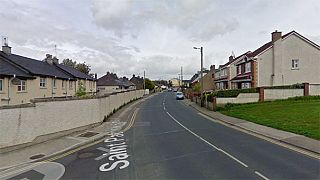 A two-year-old toddler had a lucky escape after going for a walk in the middle of the night.
Theo, from Limerick, Ireland, climbed out of his cot, walked downstairs, strolled out of the front door and onto a main road at 2am.
He was spotted – wearing his blue 'onesie' and holding onto his sister's pink blanket – by passing student James Ryan, on the main Limerick to Dublin road.
"I was just so delighted I had him back," said the mother, Christine Costelloe, to the Irish Independent.
The infant was more than a mile away from his home by that time and was immediately taken to a police station, where he was provided with a warm blanket and kept entertained.
Police made a number of enquiries as to the toddler's identity, but to no avail as he was, unsurprisingly, unable to provide them with any address or information.
It was not until 4am that police officers spotted an open door at a family's home at Aspen Gardens, St Patrick's Road, and went to investigate.
Costelloe was awoken by police to find out, to her relief, her son was safe. She had slept through his escape.
"If I been awake and knew he was missing it would have been a lot worse but I knew he was safe and I had him back," said Costelloe.
Image: Limerick's St Patrick's Road – along which toddler Theo had wandered. Credit: Google Maps