MH370: Investigators try to recover deleted data from pilot's flight simulator
Comments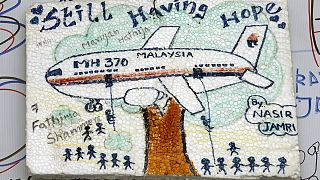 Malaysian investigators probing the disappearance of the missing jetliner believe it most likely flew into the southern Indian Ocean, a source close to the investigation said on Wednesday as the country's police is still analyzing the fight simulator found at the house of MH370's pilot.
Malaysia's police chief, Khalid Abu Bakar, said an examination of the flight simulator showed its data log had been cleared on Feb. 3. "The experts are looking at what are the logs that have been cleared," he told the news conference. U.S. government sources said intelligence agencies had extensively analysed people on the flight but came up with no connections to terrorism or possible criminal motives.
An unprecedented search for the Boeing 777-200ER is under way for the 12th day involving 26 nations in two vast search "corridors": one arcing north overland from Laos towards the Caspian Sea, the other curving south across the Indian Ocean from west of Indonesia's Sumatra island to west of Australia.
Investigators have also discounted reports the plane may have been sighted over the Maldives. Several residents of Kudahuvadhoo, one of the more remote atolls in the Indian Ocean island chain nation, had reported seeing a low-flying aircraft on the morning of March 8, when Flight MH370 disappeared en route from Kuala Lumpur to Beijing.
Malaysia's Acting Transport Minister Hishammuddin Hussein told a daily news conference on Wednesday that the reports had been investigated by police in the Maldives and were determined to be untrue.
No wreckage has been found from Flight MH370, which vanished from air traffic control screens off Malaysia's east coast at 1:21 a.m. local time on March 8 (1721 GMT March 7), less than an hour after taking off from Kuala Lumpur bound for Beijing.